Specials
Current Specials for Sale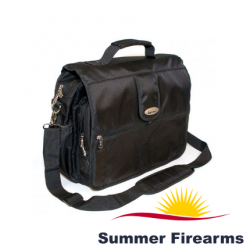 iSafe Laptop Messenger Bag with Alarm
Venture Sling Bag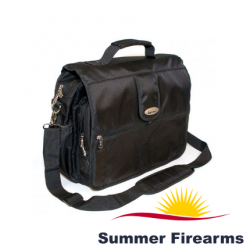 iSafe Laptop Messenger Bag with Alarm
iSafe Laptop Messenger Bag with Alarm
This is the perfect bag for College Students and anyone who works on the go.
There are plenty of pockets and storage areas for all your papers, documents, gadgets and anything else you want to carry with you.
Plus, anytime you feel threatened, a simple pull of a pin activates a high decibel alarm and high intensity LED strobe lights.

The bag is made from 840 Ripstop nylon, has a carry handle and a convenient shoulder strap that is padded and adjustable. Featuring 2 zipper poockets on the front flap and a larger zipper compartment on the back, along with 2 handy mesh pockets on either side.

This Business-friendly bag features two roomy zippered compartments under the flap.
1. Large padded section that has room for a 15" Laptop and additional space and mesh pockets for it's accessories.
2. Has additional zipper pockets and slots for other valuables - ipods, calculators, papers, docs, pens etc.

Dimensions: 16 x 12 x 7.5"


iSafe Laptop Messenger Bag with Alarm
Venture Sling Bag
Venture Sling Bag
BOGO SALE! - Now for a limited time, buy one, get one FREE!
Great light weight sling bag for those long walks, shopping or out sightseeing.
This gadget-friendly sling pack features one open compartment as well as two zippered compartments and a silicone phone/gadget holder.
The padded, adjustable shoulder strap provides ultimate comfort and flexibility when you're on the go.
FEATURES:
Main zipper compartment is large enough to hold a standard size iPad
Open pocket (7.25" x 10.75") and a smaller zippered pocket (8" x 9.25")
Colorful silicone phone holder measures 5.9" x 2.7" x 0.31"
Padded adjustable strap
Weighs only half a pound



Venture Sling Bag